Try these free photo editing software to enhance your digital photo before you share with your friends to show off your photography skills. Here are 20 such software to try out for free. some of there are available online so no download needed.
 1. GIMP
GIMP is an acronym for GNU Image Manipulation Program. It is a freely distributed program for photo retouching, image composition and image authoring. It has many capabilities. It can be used as a simple paint program, an expert quality photo retouching program, an online batch processing system, a mass production image renderer, an image format converter, etc.
More info here
2. Pixlr Editor
Pixlr is an online image editor that lets you to upload your images and edit them in your browser. It is built in Flash and you need to have a Flash plug in to get it to work. Pixlr is built for non-professionals targeted for users who have basic editing needs. Its not for large RAW images or for printing. It is merely a tool for editing web images to be posted on blogs, news-sites, social networks like Facebook, Flickr, Photobucket etc
More info here
3. Photoscape
Photoscape is a fun and easy photo editing software that enables you to fix and enhance photos.Its key features include View photos in your folder, create a slideshow, Editing such as resizing, brightness and color adjustment, white balance, backlight correction, frames, balloons, mosaic mode, adding text, drawing pictures, cropping, filters, red eye removal, blooming, paint brush, clone stamp, effect brush and much more.
More info here
4. Adobe Photoshop Express
Adobe Photoshop Express let you edit, share, and upload photos on-the-go and access your entire online photo library. It provides numerous features like crop, straighten, adjust color, and fix other small flaws. Lets you add visual style with eye-catching filters, effects, and borders.
More info here
5. Pixlr-o-matic
Pixlr-o-matic lets you add retro effects to your photos in a snap. You can turn your photos into cool looking vintage images. Editing is as easy as one, two, three steps. With this fun and simple darkroom app, you can layer filters, lighting and borders to get that retro grunge look in three simple steps.
More info here
6. PhotoFiltre Studio
PhotoFiltre has two series, PhotoFiltre 6 and PhotoFiltre 7. PhotoFiltre 6 is a complete image retouching program that allows you to do simple or advanced adjustments to the image and apply a vast range of filters on it. It is simple and intuitive to use, and has an easy learning curve. PhotoFiltre 7 includes the features PhotoFiltre 6 has, and it also has layer manager (with Alpha channel), advanced brushes, batch module and lots of other powerful tools.
More info here
7. Aviary Photo Editor
Aviary is a powerful photo editor which was created for quick and easy edits. It lets you edit our photos on the go with no fuss. It includes all the tools you need, in a super intuitive interface so you can get right to editing. Features like   Gorgeous photo effects, One-tap auto enhance, other features like crop, rotate, and straighten your photos etc.
More info here
8. PicMonkey
PicMonkey is a feature-rich, free online photo editor that works right in your browser; no downloads necessary. Touch-up tools like Teeth Whiten, Blemish Fix, Weight Loss. Effects like Orton, Cross Process, Color Boost, with drag and drop ease.
More info here
9. PixBuilder Studio
PixBuilder Studio is a free image editing software program for digital photo editing, images processing, and resizing. For digital photo editing, you can use its many professional quality functions. PixBuilder Studio allows you to use the color management functions like brightness/contrast management, color balance, and levels manipulation. In PixBuilder Studio allows you to carry out great professional looking photo editing by letting you manipulate the image with color channels.
More info here
10. Fotografix
Fotografix is a lightweight image editor with advanced features for photographers and designers. In addition to being totally portable, Fotografix has a very small footprint of 370Kb download and about 700Kb once extracted. Despite its size, most of the features in Photoshop are available. Fotografix supports layers, masks, and scripting, comes with a few key blur and stylization filters, and type layers are editable.
More info here
11. PhotoPad Photo Editor
PhotoPad picture editing software is a free digital photo editor for Windows. You can easily edit digital photos and other pictures, Load multiple image formats, Crop, rotate, resize and flip photos fast. PhotoPad is designed to be very easy and intuitive to use so you can quickly open and edit your photos.
More info here
12. Phixr
Phixr is a free online photo editor, a tool for editing your photos in your web browser. It has all the basic and advanced photo editing features, plus some fun ones, like adding text or clipart, adding speech-bubbles, and many more. Phixr offers hundreds of filters, effects and other unique features. Web photo editing made really easy!
More info here
13. BeFunky
BeFunky became one of the first photo editors available on the web in 2007, and has been helping people get creative with their pictures ever since. Today BeFunky's photo editor is available on a variety of platforms including Apple and Android devices (both tablets and mobile phones) along with online editor
More info here
14. FotoFlexer
FotoFlexer is the most powerful online photo editor in existence. It can remove blemishes, change skin/hair color, morph photos and more.
More info here
15. Polarfox App
Polarfox lets you beautify, save and post images to multiple networking sites like Flickr, Facebook, Picasa, Blogger, Evernote, Twitpic, Box and Posterous. Image Editing Add beautiful filters to your images is easy.
More info here
16. Photo! Editor
Photo! Editor is powerful multifunctional software offering a complete set of image editing tools. It contains anything a digital camera owner might need to correct or enhance their photos. You will enjoy the ultimate convenience and professional approach provided by each of the tools.
More info here
17. PhotoCat
Whether a professional or an amateur, from snap to share, PhotoCat is an all-in-one app for editing, collage making, photo retouching, makeovers and more to make your photos even more stunning.
More info here
18. Fotor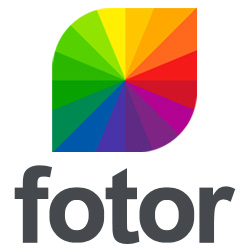 Fotor is powerful desktop photo editor is the real deal and it has all the tools you need to make every moment you capture look truly great.
More info here
19. Piccy
Piccy makes your photo awesome with many easy to use photo tools. Edit pictures, apply beautiful photo effects, add text and even paint! Enjoy free photo editing online and show your creativity with iPiccy editor!
More info here
20. Fun Photo Box
FunPhotoBox.com is an online photo editing tool where you can create funny pictures from your photos. Just upload your photo and apply hundreds of professionally designed photo effects