Android has been fueling quite a bunch of innovative products, mobile phones, tablets and now, Cameras. Android which Linux based has tremendous capabilities and can scale as a real time operating system as well.
Here is a list of latest top end innovative cameras that are running Android OS.
Samsung Galaxy Camera
This advanced Camera has 3G/4G and WiFi connectivity. This is quite amazing and innovative for a Camera. This seriously pushes cameras storage capabilities with advanced image processing capabilities out of Camera.
The Galaxy Camera is a 16.3MP compact camera with a 4.8in LCD touch screen running the Android operating system. It runs the latest iteration of Android (Jelly Bean), and is available in two versions – a 3G + Wi-Fi model and a 4G + Wi-Fi variant. This makes it the first 'connected camera' to offer more than just Wi-Fi connectivity.
Nikon S800C
Nikon recently introduced the first COOLPIX that's also an Android™ smart device. Superior optics, telephoto zooming, a high resolution image sensor and much more, meets the endless possibilities of the Android OS and Wi-Fi connectivity. Capable of taking exceptional photos and Full HD videos, offers edit, style and share them easier and faster than ever before. It runs on Android Ginger bread and comes with a decent 10X zoom lens.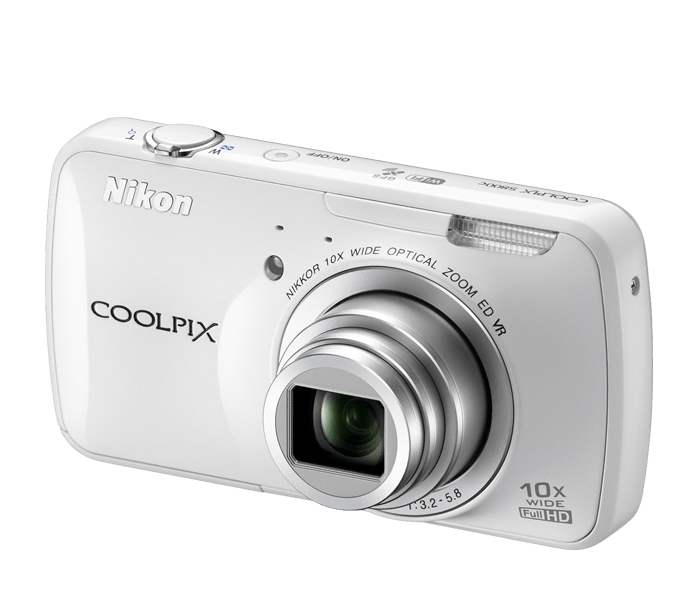 Polaroid has also been working on next generation Android Cameras with its Polaroid SC1630 running Android, 16MP sensor. However, it has not yet made a big news.
Via DPReview